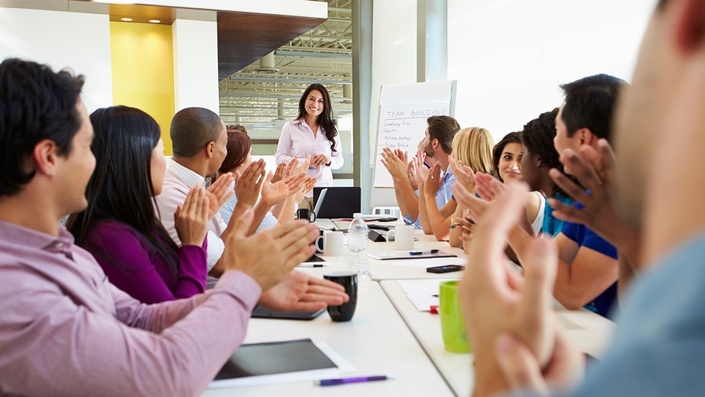 Business Presentations Made Easy. - Stand out from the Crowd.
How to confidently prepare and present winning business presentations. Stand up & stand out..
Take a look at this
Start Learning Today
Do you dread the very thought of giving presentations?
Are you a nervous wreck before you begin?
Do you try to avoid speaking in public at all costs?
Do you rely on your slide deck to get you through?
Transform your presentation skills
quickly, easily and cost effectively
Make business presentations that move people to action.

Talent and skill is not enough. If you are not able to clearly and confidently present your key messages to others, you are highly likely to lose out to someone who can.


This online course contains lifetime access to

2.5 hours of on demand video
Supporting articles, exercises and resources
Future course updates and additional material



On completion you will be able to:


prepare and deliver a winning business presentation that has a laser like focus on the key messages that are most likely to influence and persuade your audience.
grab and hold audience attention right from the start with breathtakingly simple ideas and techniques
develop presentation content that makes real connections with your audience enabling you to influence and persuade key decision makers
use vocal and body language techniques to create and re-enforce compelling messages
Eliminate distractions and noise from your visuals, focusing audience attention on your key messages that matter
reduce and control nerves to present with a calm, clear, confident manner
Unleash the power of 'less is more'
It doesn't matter whether you are a corporate manager or employee, a small business owner or an individual; strong communication skills are essential if you want to succeed.
"This is one of my staples. I keep going back to this course, watching, and each time I learn something more to help my presentation skills. Highly recommended."
- Sarah Arrow, Business Blogger
What are the benefits
Convenience - Online courses allow you to plan your learning to fit in with your already busy schedule.
Easy Access - 24 hours a day, 7 days a week wherever you are.
No Travel - No need to waste precious time going to your learning event. It's already with you.

Save Time - Our most precious commodity and we resent wasting it.

Flexibility - Learn anywhere, anytime on multiple devices. Revisit your course as often as you like for as long as you like.
Save Money - Online courses provide a very cost effective learning solution.
"This course really does nail it! It's clear, concise and too the point"
- James Cooke, Cooke Consulting & Receivables Management
You get
to develop your presentation skills easily at your convenience, anytime, anyplace and on multiple devices

lifetime access to your own personal presentation coach.

expert presentation secrets, tips and advice that are clear, concise and easy to implement in your presentations

high quality personal development from a highly experienced professional business trainer and presenter at low cost.


a learning community where you are able to ask questions and share experiences with fellow students as well as your tutor.



What have you got to lose?

The course comes with a 30-day money-back guarantee and lifetime access to course material, along with future updates and additions. Courses can be accessed on computers, iOS devices and Android.
"I think this is the very first course I have completed so far all in one day. Richard is an excellent instructor, very personable and down-to-earth. The course is well-organized with very practical, helpful, action-able information; comprehensive, but not overwhelming (which is important). This is an EXCELLENT course , I highly recommend it.!"
- Sheri Caldwell, Co-Founder, Impressive Company
We have all spent time attending business presentations that simply did not hold our attention. In fact, it is estimated that 1.26 million PowerPoint presentations are started somewhere in the world every hour. Most of these take place in offices and conference centers as part of everyday business life. A great many of these presentations are poorly prepared, weakly presented and contain far too much information. The audience gets bored or confused and the opportunity to have a real impact is wasted. It doesn't need to be that way. You can transform your presentations skills quickly, easily and cost effectively by enrolling on this course. Business presentation training doesn't need to cost the earth.
Take that next career advancing professional step and decide to stand out from the crowd. Say goodbye to the fear and frustration of upcoming presentations and hello to audiences wanting to congratulate you on your clear, powerful and compelling messages.
Your Instructor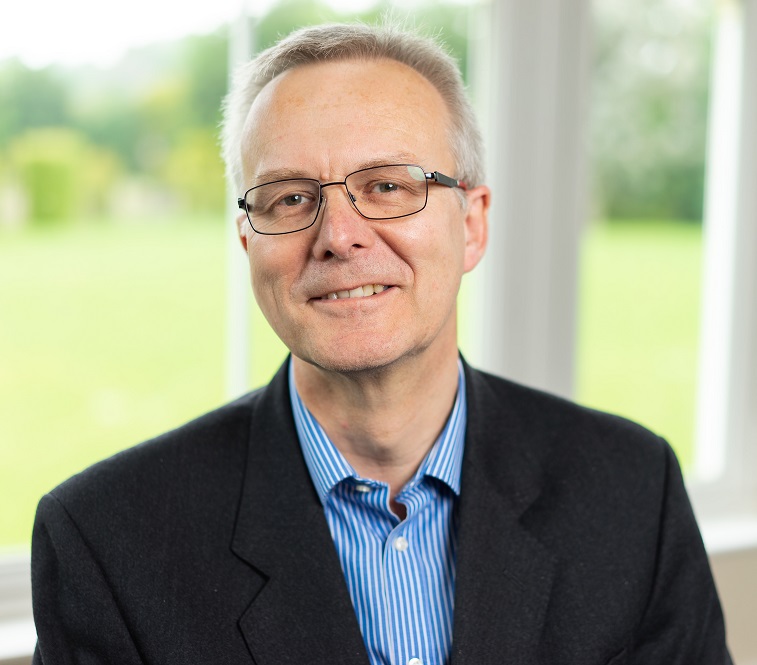 Hello there - thanks for looking at my courses.
You're probably wondering why on earth you should work with me through my online courses, or possibly more directly.
Well, I have been a learning and development professional for over 30 years now. In that time I have worked with a very wide range of organisations and people from all walks of life, and many different countries and backgrounds.
My focus is on helping people learn skills, techniques and behaviours that will help them in their everyday lives. That might be in business and their professional lives or more personal development outside of work. What matters to me is that the learning is not simply just theoretical, but practically applicable. Knowing stuff is good, but we grow when we learn to actually apply that knowledge. That's where we add value.
In support of this approach, I have a lot of experience to back it up. I have for 20 years held senior management positions in both public and private sector organisations. I have also run my own consultancy and people development businesses for almost 18 years working with many global brands in a variety of business sectors, family businesses, business start ups and individuals seeking to develop their own skills and abilities.
With all this experience and expertise I have come to realize that a great deal of successful business and people management comes down to effective communication. In theory this appears straight forward, yet the reality is frequently much more challenging. This challenge is summed up by one of my favorite quotes;
'the single biggest problem with communication is the illusion it is taking place'
George Bernard Shaw.
When I'm asked about what I do, I have been known to describe myself as an interpreter, and when asked about which languages I say English to English. It often raises a smile as people realize what I mean by that.

Don't take my word for it - here are what others have said about me:
His knowledge and passion for bringing learning to life is second to none and his detailed yet down-to-earth approach has always been well received. Operations Director
Richard really is a great trainer, he gives you confidence, you feel at ease... no need to stress out. Presentation Skills Delegate
It is the best training that I have had in my professional life. Very engaged, makes the training really interesting, with the appropriate amount of theory and practice, Richard has a big knowledge. Communication Skills Delegate
His unique approach with Cause Related Learning puts him streets ahead of traditional trainers/facilitators in my opinion. Conference Speaker
He is very personable, has an in depth knowledge about how people and process work and has high integrity. General Manager
Richard worked with our senior managers providing individual coaching and group development over a period of 2-3 years. Richard was an inspiration and helped the IT leadership team to completely transform their approach and style. IT Director
I am very satisfied with the presentation training, I will definitely be able to use the experiences I gained in my everyday working or personal life. Richard is a really positive, inspiring trainer. International Buyer
My typical areas of activity are:
·Presentation, Communication, Influencing and conflict
·Performance management and improvement
·Recruiting, Coaching, Training and Developing
·Employee Engagement
I am a qualified user of psychometric tests and a certified NLP Practitioner.
You'll find my website at:
Check it out.
Course Curriculum
Welcome and thank you.
Available in days
days after you enroll
The core presentation principles that deliver success
Available in days
days after you enroll
Preparation done well significantly increases the probability of success.
Available in days
days after you enroll
Frequently Asked Questions
When does the course start and finish?
The course starts now and never ends! It is a completely self-paced online course - you decide when you start and when you finish. Better still, you don't just take the course once. You can revisit the course as often, and as many times as you want to.
How long do I have access to the course?
How does lifetime access sound? After enrolling, you have unlimited access to this course for as long as you like - across any and all devices you own. How cool is that? It effectively means having access to expert advice just when you need it. It's like having your own personal coach with you at all times.
What if I am unhappy with the course?
We would never want you to be unhappy! If you are unsatisfied with your purchase, contact us in the first 30 days and we will give you a full refund.
Do I have to do this alone?
No you don't. If you prefer, you will find options to receive direct personal coaching to support you as you learn. There is also a small group option for having a shared learning experience.
If you do have a larger group and are interested in a more traditional 'in the room' workshop please contact me, letting me know something of your requirements and I'll get back to you with some ideas.